What you'll do
We're a customer focused team and the exact nature of your work will change and adapt based on the projects we deliver. That means you're always learning on the job. Regardless of the project, you'll be involved in these activities:
Develop in open source, such as Drupal, Ruby on Rails and potentially other languages and frameworks that the collective teams pick.
Developing websites and applications in chosen languages and frameworks.
Write and design software in a way that can be open sourced in part.
Use of source control (Git/Github) and actively participate in constant peer reviews. They will be assessing yours. You will assess each other's work.
Work in an iterative Agile setting in all phases of the software development cycle from collating requirements through to design, development, testing and releases.
Solve hard technical problems.
Write unit and integration tests.
Work with Docker, temporary pull request environments, Devops environments and be involved in the full lifecycle of software from initial idea to long term operation.
Collaborate with colleagues and clients alike - contributing ideas, feedback and leading initiatives, where appropriate.
Be comfortable with customers, both digital and face to face real humans!
About Full Fat Things
We enable humans through brilliant digital solutions built from open source technology.
Based in the UK and over 12 years old, we're passionate about making great software products for amazing brands. We count Publishers, TV companies, global financial services companies and charities among our clients.
We've always been a distributed business. We choose where we work. We meet in person regularly in different cities for co-working days and socials.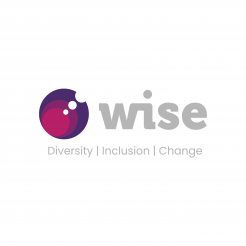 We actively support the WISE Campaign and believe passionately in the need to encourage women and girls into STEM jobs.