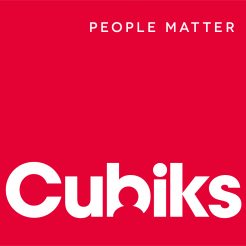 About Cubiks
Cubiks (now a PSI Business), is a human resource and talent management company, who have been in operation for over 20 years. With over 1,000 clients from over 50 countries, the company operates from its UK head office in Guildford and 15 other countries, including Singapore, Belgium and the US.
Simple content editing
Cubiks needed to arrange content in many ways; placing images, videos and text in an unlimited amount of layouts.
We used the Paragraph module to allow non-technical users to manage site content, while developers could control the site's appearance at the theme level. It means you can have many types of content structures on one page that will not interfere with each other.
Combining Paragraphs with a responsive Drupal theme, that accepts whatever unique layout is needed, gives the ultimate flexibility.
Cubiks' editors can now make layout and content ordering changes without going off design. Their non-technical editors now have the freedom to make content changes on their pages without it affecting the website's appearance.
Our editing interfaces focus the editor's attention on filling in the essential fields with necessary information. Non-essential fields contain default information, which sit within collapsed fieldsets. Editors don't need to open them unless they want to make more advanced changes.
Drupal's ability to add rich text also supports brand consistency by automatically fixing fonts and pasted formats. This is particularly useful when pasting from Microsoft Word, for example.
Regional websites
Cubiks had a different website for each global region, in different languages, and unlinked to each other. Managing content and brand consistency across the sites was difficult. Controlling editorial users and permissions was also troublesome, with higher-level admins having separate logins per site.
We built the new Cubiks site in Drupal because it offers great multilingual capabilities coupled with flexible editorial options. A single place to log in, and with central permissions.
We installed the language capability into the site and configured it alongside Drupal's Domain module. The addition of a language selector so the user could switch between 11 different languages delivered a truly multilingual website.
If a page has not been fully translated yet, editors can hide the sections that aren't ready, but still show the sections that are. This allows them to roll out new products quickly into many languages, one section at a time.
A visitor can switch between any available languages and stay on the same page. The usual experience of being redirected back to the homepage and having to find the relevant page again is no longer the case.
Here is an example of this function in action. When selecting the Dutch language option at https://www.cubiks.com/talent-management-solutions/identify-talent the site switches seamlessly to the Dutch language page https://www.cubiks.com/nl/talentoplossingen/talent-identificeren
The screenshot below shows the language menu on the Cubiks site. As developers, we can edit, add and remove languages for our customers. Languages in Drupal are an integral part of the product, and have allowed us to create a complex multilingual site, easily.
Cubiks is available in these languages and supports running multiple languages on one domain. For instance, cubiks.com runs in English at https://www.cubiks.com/, in Dutch at https://www.cubiks.com/nl and switches domains to https://www.cubiks.fr/ for the French audience. These languages and sites are managed centrally in a single CMS, with restricted access for country editors and global access for a trusted central team in head office.
Result
Our work with Cubiks achieved their initial goals and more.
Through removing the separate logins for each international site, and replacing it with one central login, we've allowed editors to do their job more efficiently. This central login can approve all international editorial workflows, while allowing country specific editors to create and manage their own content. The new multilingual functionality means editors can translate pages in full, or in parts, as needed.
Editors can build complex non-predefined layouts without the need for new design templates. The functionality to clone pages and sections of pages means editors don't need to manually recreate complex groupings of nested paragraphs. This has meant a much more efficient workflow for the editorial team and saves them valuable time.