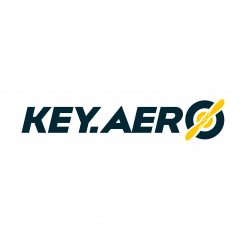 About Key Publishing
If you love aviation, transport, history or sport, you'll probably have come across Key Publishing. It publishes over 25 magazines and digital editions on these subjects, plus websites, databases, books and directories. The content is available in 200 countries and is read in six different languages.
Our approach
Ultimately, Key's goals were simple. The team wanted to take a digital-first approach that didn't overburden anyone with extra work. They also wanted to boost digital revenue without losing sight of their loyal readership. The way forward had to be a subscription-based model rather than an ad-supported one.
To support Key in achieving these goals we focused on five areas:
Streamline the process of publishing print versions of articles
Leverage the value of legacy content to give Key a powerful web presence from day one of the new system
Develop a new website design that would give the modern, user-friendly experience visitors expect
Develop a new content permissions system so we could put paywalls and tiered access in place
Use targeted marketing activities to drive subscription revenue.
Our first step was to consider Key's websites and audiences.
Key's team knew the WordPress sites for their magazines needed to be replaced. They only had lightweight content, not the deep, premium insights readers expected from the editorial teams. The sites operated in their own silos, so they were difficult and fiddly to support.
Our solution was a vertical collection of platforms. Each platform would target a separate audience but they'd all be built from a single Drupal codebase. Improvements and updates could be made in one place and cascade down to every site. New titles could be quickly rolled out, giving Key the ability to scale quickly.
With the fundamentals in place, here's how we worked with Key to achieve its goals.
A streamlined workload
The first phase of the transformation involved key.aero, the online platform for Key Publishing's nine leading aviation magazines.
We replaced the back-end with Thunder. It's a distribution of Drupal designed for professional publishing, so it's just what Key needs.
We can now easily add new functionality to the site and optimise its content for all aviation enthusiasts.
It has tiered access levels and content workflows with powerful SEO tools so the editorial team can look after their areas of speciality. The content team can optimise content for search engines and build rich, engaging sections using the flexible article layout tools.
Previously, the content team had to manually add articles produced for the print edition to the website. This took too much time and was often neglected. The site wasn't as up-to-date as it needed to be.
Now, the PDF version of the latest printed magazine is imported automatically into our REAL Digital Editions product. This automatically turns print magazine articles into website content within minutes. It removes a time-consuming task from the content team – and means digital and print are always in sync.
Harnessing legacy content
Swathes of valuable legacy content were locked away in an archive not available to readers or helping to generate revenue for Key.
We worked with another partner to digitise this content into searchable content that was automatically added to the content management system. This meant Key had a huge searchable archive ready to go on launch.
A high quality user experience
B2C platforms like Key's need a brilliant user experience.
We worked with Key during an initial design and UX phase. Concept meetings gave us an understanding of the audience and style direction. With feedback and input from Key, we created a new brand, logo, website design and user experience for key.aero.
The design has unobtrusive advertising embedded in the content. This helps Key maximise advertising revenue without disrupting the customer experience.
Unleashing paywalls and tiered access
To help achieve the fundamental goal of increasing digital subscriber numbers, we implemented teaser paywalls. 'Premium' subscription articles present a teaser of the content along with a paywall. Visitors also see signposts and subscription adverts at various points on their journey through the site, in a non-obstructive but effective way.
We developed a bespoke integration with OAK Software, Key's subscription management software partner.
Existing subscribers of Key's aviation magazines can now use their print subscriber information to register for an online account. This gives them access to digital versions of their print articles and much more.
Driving digital subscriptions
With the back end working well, the next stop was boosting visitor numbers and driving digital subscriptions. Here's what we've done so far.
The new website supports Google Flexible Sampling. This allows Google to index the entire site. Visitors from Google search results can view a few articles before being shown a paywall. The huge amount of high quality content on the site means this has been a huge boost to its SEO and therefore traffic to the site.
We used HubSpot to sync all Key's marketing and subscriber information and provide a single access point for all outbound marketing activity. We now use HubSpot to upsell and tell visitors about new content they will find interesting.
Drupal automatically generates monthly newsletters containing the most popular content. These are sent to a HubSpot-managed audience using an integration with email marketing software Dotdigital. It's a valuable way to make the most of the hundreds of articles published on the site each month, drive return visits and, ultimately, subscribers.
To boost user engagement even further we integrated RSS feeds and event information. We have also used bespoke quiz functionality. Personality tests and 'right and wrong' quizzes help reduce bounce rate and increase social media shares.
A brilliant return on investment
Drupal made all these improvements possible. Digital subscription revenue has grown year-on-year. New global audiences can discover Key's unrivalled expertise for the first time. And Key has a powerful platform they can use to drive their digital adventure forward – and give its highly engaged audiences the fascinating, rich content they expect.
If you have any questions about anything mentioned in this article or if you have your own print-to-digital project you'd like to discuss please drop us a line.