Embracing the future
Wrekin knew that their brochure website could be so much more. They wanted something dynamic, something useful, not just for their customers but for their team of employees, too.
They began with a website, and ended up with a bells-and-whistles platform that works hard for their customer and their teams. A destination site for all things construction. A comprehensive product information library. A marketing tool and industry news site. A secure members' zone where people can self-serve quotes and product specs.
The new site looks slick and professional, and it's earning its keep, too.
Why Drupal?
Drupal is our go-to platform for projects that require more than just simple website functionality.
We spent time getting to know what Wrekin's pain points were. From there, we could see that some of Drupal's functions could really transform the way they work.
Before: potential customers would call up during office hours, discuss their needs with Wrekin customer service, identify the products they want and get a quote.
Now: potential customers visit the site whenever they like, browse detailed product information, sign in and get themselves a quote. There are project-cost calculators built in too.
This not only gives users a 24/7 self-serve experience, but it saves the customer service team time on the phone. They can focus on those customers that need a little extra help.
In-house assets that look like a designer made them
Another neat feature is that in-house marketers can create their own webpages. We built a suite of drag-and-drop web page components that can be used for all sorts of pages: new product pages, industry news, campaigns etc. And they are already on-brand, so every new page absolutely looks the part. This gives Wrekin control over their content without compromising on design or UX.
News that keeps customers coming back for more
Then there's the news section! Civil engineering projects can take a long time, so the gap between quotes for any given customer can be long. Delivering industry news is a great way to remain relevant and useful in between those interactions. Case studies also offer social proof and reassurance that Wrekin is the supplier to rely on.
A shop front to be proud of
And finally - the website itself. It's slick and it looks professional - even if we do say so ourselves! It helps Wrekin showcase their products, projects and people. It oozes expertise and experience. A digital build so good that it inspires confidence in products designed for physical builds. You can't say fairer than that, really.
Continuous improvement
It's a great feeling when customers want to continue to work with us after the initial project has been delivered. We are delighted to be able to work alongside Wrekin to maintain and improve the site, adding new features as demand arises. And they're pretty happy about it, too!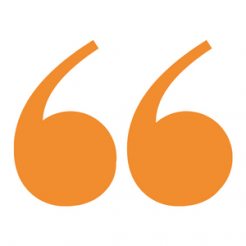 Testimonial
Working with the team at Full Fat Things, we've created a platform that is absolutely outstanding. This project has pushed Wrekin's image from 2001 to 2021. We're looking forward to all that's still to come in this project's development, and working on any further projects with Full Fat Things too.
Alex Gardiner, Director of Marketing and Digital Development, Wrekin