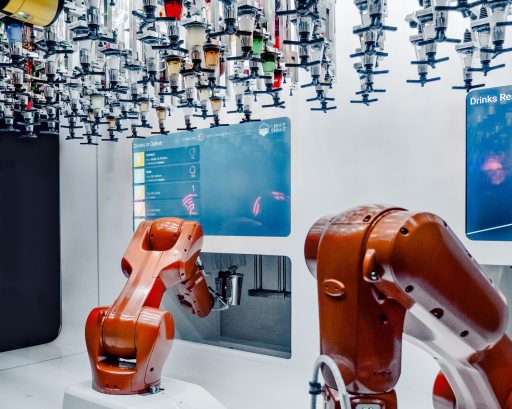 Drupal hosting
Smooth, secure and very fast
The best Drupal hosting solution is one that is purpose built and finely tuned by experts. From development to production, in Drupal and beyond, we've got you covered.
Full Fat Things is a full-service partner. As such, we offer hosting as well as development and support. That's because sites and apps perform at their best when the hosting has received as much attention as the development.
Whether you need fully managed Drupal hosting or want it optimised upfront to manage yourself, we can help. We can provide enterprise Drupal hosting. We can support your internal and external apps. And we can provide hosting especially for your development environment. All the while, we'll keep everything running smoothly, safely and very fast – no matter where you or your customers are based.
Above all, we're proactive. We don't wait for you to contact us if something's not perfect. Instead, our team of senior developers will be on it like a shot, as they're never happy otherwise. That's how we roll.
Fully managed Drupal hosting
When we host your websites and apps, we don't just bundle everything on to the cloud and let it run. Instead, we consider every aspect of your site and ongoing development requirements. Then we use cloud native approaches to scale your sites and host them accordingly.
We mostly host on Amazon Web Services (AWS) but we can host on any cloud hosting system as we use tools that aren't specific to any cloud. And if you're managing the cloud hosting relationship, we're happy to go with your choice – and to offer advice and support in making that choice, if you need it. We can even build and support mixed cloud hosting environments.
Whichever platform is used, we refine the hosting experience in a number of ways. For example, we've built a stack of tools based on those from HashiCorp, such as Terraform. These automate various aspects of hosting, saving time and money. They let us (and you) see usage patterns and provide autoscaling, so you're not using more cloud resources than you need at quiet times. As a bonus, if we manage the autoscaling (rather than the cloud provider), we can use that to identify code that could be improved.
Every hosted environment is secure from the start, operating on a 'least privilege necessary' basis.
Enterprise Drupal hosting
Our Enterprise Drupal hosting is designed to properly serve the complex needs of large businesses and global corporations. It goes without saying that you'll get top-notch performance. We'll also provide a side serving of focused, nimble support you can only get from a team of senior developers who all know each other and are passionate about their art.
Available in our hosting packages are:
comprehensive, competitive service level agreements (SLAs)
service desk offering enterprise level support
secure, auditable hosting
penetration and regular security testing
detailed monitoring for issues
live synthetic testing of production sites.
Hosting built for you
When you prefer to manage your own hosting, we can build the optimum setup inside your cloud environment. We'll then either manage it or hand it over to your sysadmins, with all the details they need. If you think your sysadmins need any training to manage your hosting, we can provide that too.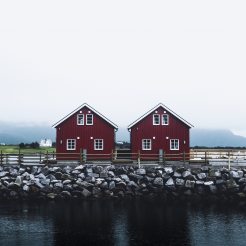 Separate staging and development
Just like you, we know how vital it is to keep sensitive data safe and secure during development, especially if there is a live environment too. After all, each one of us is a customer somewhere. That's why all our hosting is set up to keep everything exactly where it should be, so you can be confident in allowing developers – including us, if appropriate – to keep on developing, while users keep using your site and/or apps.
We create anonymised databases for every environment outside the live one. This avoids exposing real customer data, helping your compliance with GDPR requirements. It also has huge benefits when your real database holds huge numbers of records.
Quality Control
When we develop sites, we ensure our code is reviewed by our peers to maintain quality – no prima donnas allowed here! For this we use Github, setting up the hosting environment so there is a pull request environment for every change that's made. Every pull request then results in a peer review, whether by us or whoever is nominated. Our development hosting is also set up to support testing using software such as Capybara, code linting tools and other automated quality enhancements.
The other key here is Docker, which can be used to securely build, share and run any application anywhere. It enables us to set up hosting that has separate development, staging and review environments. Vitally, it lets you have confidence that what's tested in staging will work the same way in production. And it allows upgrades, such as PHP upgrades, at any time that will be consistent everywhere.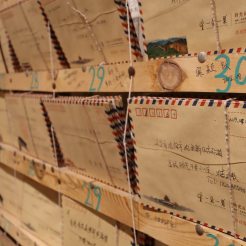 Optimised delivery globally
Just like any builder, no developer is happy without a full set of tools. (But don't ask Stew about cherry-pickers….) Some of the tools we use are designed to make your sites and apps load fast, no matter where you or your customers are based. We also use tools to scale and compress images, keeping in mind your search engine optimisation (SEO).
When we host your content, we recommend Fastly's content delivery network (CDN) to optimise the speed at which your content is served. It works particularly nicely with Drupal sites. But, as they say on the BBC, "other services are available" and we'll happily work with your CDN of choice, including those of cloud hosting companies, such as Cloudfront.
Speed matters
Speed on websites is now more important than ever. Customers won't wait for web applications to load. And just as important, Google uses site speed as one of its factors when ranking you against your competitors in search results. We want to give you every advantage we can in the battle for customers, so we'll always use the best tools to serve your content as fast as possible.
Supported and secured by specialists
As with everything we do, our hosting is set up and managed by highly proficient developers, not junior staff members.
The Full Fat Things team includes long time developers from the Drupal community who are passionate about all things Drupal. That passion extends to making sites run fast – and stay running. And our slight geekiness that makes us want to build the best sites extends beyond Drupal into all the other tools and platforms we work with. It also extends into how we setup and manage hosting.
We're not into quick one off projects at Full Fat Things. We won't set up your hosting and forget about it. Instead, we're in for the long-haul, making us the ideal partner for any site or app hosting and support you need.
Contact us to ask anything you want about our hosting services. We're always happy to talk, either over a coffee or over the phone.