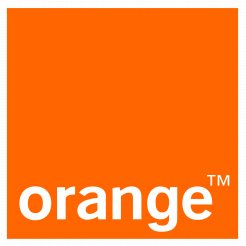 About Orange
Orange are a multinational telecommunications corporation and a global provider for mobile phone, landline, Internet, mobile internet, and IP television services, with 17 million customers. It is one of the world leaders in providing telecommunication services to multinational companies. When rebranding to EE from T-Mobile and Orange they engaged Full Fat Things to assist them in architecting their new Drupal environment and to ensure their internal team was primed for Drupal success.
The challenge
Orange owned a CMS built in house over many years and wanted to move to Drupal as they rebranded their business.
Our approach
The technical team at Orange were fabulous. There was no need to fully outsource the Drupal work because of the obvious talent Orange had retained in the Digital team. Through working with Lead Architect Neil Jennings we planned a programme of work to ensure success for Orange whilst they moved to Drupal.
This included:
Training existing technical staff
Guidance on consultant selection for Drupal services
Architecture guidance on scaling Drupal in the cloud
Hosting Drupal on Amazon Web Services
Development consulting on best practices
Supporting ongoing development
The client's view
Full Fat Things got us started with Drupal and helped us to accelerate our learning experience. Having them available to steer us away from common Drupal pitfalls and to provide tried and tested advice on how to build in Drupal proved invaluable – Neil Jennings Lead Architect.
Lessons learnt
At Orange the technical team were great, led by Neil they were in safe hands. We learnt that the right solution for each client is very specific and must be handcrafted. Whilst the default model when building websites is to simply provide a fully produced website in a box when great technical talent exists there is clear value in becoming a supportive extension of that team to help make great websites.