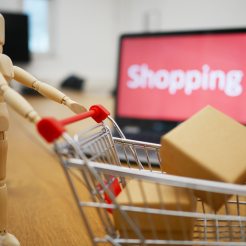 Building
e-commerce

with Drupal
Setting up or moving shop is not something to be undertaken lightly. We like to ensure we have everything organised and agreed with you before we start. That's what we did for Wolters Kluwer, who we helped move to a deep self-service platform for its customers across its suite of products.
First, we'll talk to you about your business, your current needs and your future plans. Then we'll identify and mould together the Drupal modules you need, including Drupal Commerce, to avoid the pitfalls inherent in using separate e-commerce and content platforms.
Drupal is renowned for great user experience. When we implement it, the result is always a seamless experience for users – both customers and staff.