The opportunity
You'll work on high profile products and services for high profile companies. Your output will be used by millions of people.
You'll have real responsibility and a genuine chance to make an impact. You'll also work with some outrageously brilliant developers who are amongst the best in their field and contribute majorly to open source communities.
Our collaborative team will help you thrive — at Full Fat Things pragmatic thinking wins!
We are world leaders in building with Drupal. We build in many others ways too, including Ruby, Ruby on Rails, React/React Native, VueJS & Javascript. We also encourage developers to have DevOps skills, so our team knows how to run the software they write.
About Full Fat Things
We enable humans through brilliant digital solutions built from open source technology.
Based in the UK and over 13 years old, we're passionate about making great software products for amazing brands. We count Publishers, TV companies, global financial services companies and charities among our clients.
We've always been a distributed business. We choose where we work. We meet in person regularly in different cities for co-working days and socials.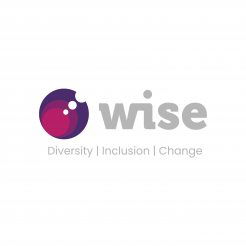 We actively support the WISE Campaign and believe passionately in the need to encourage women and girls into STEM jobs.